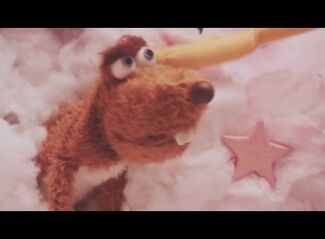 Furry Boy is a character who first appeared in Don't Hug Me I'm Scared 3. He is one of Shrignold's friends from the Love Cult.
"And you love us too!"
"Hee hee... harder!"
"I love my pet cause he's a crab!"
"He's made for him!"
"And it's perfect!"
"Our king"
"He is the king of love"
He owns a pet crab.
He tried to brainwash Yellow Guy, along with the rest of the cult.
Yellow Guy refers to him by the name: "Furry Boy".