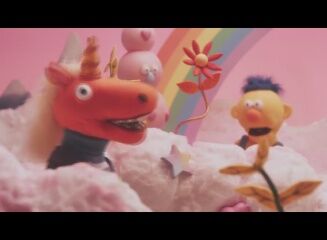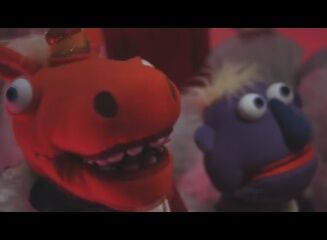 The Unicorn first appeared in Don't Hug Me I'm Scared 3. Like all of Shrignold's friends, the Unicorn has no official name. The Unicorn seems to have a special relationship with the Rabbit as they seemed to be oriented with one another.
Quotes
"And she's made for him!"
"And your heart will find its home."
"Everyone has a special one!"