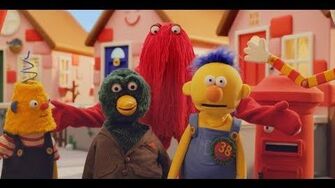 "Wakey Wakey" is a 30-second long teaser trailer, purpotedly of a series, released on 13 September 2018. The companies Super Deluxe and Conaco are known to be assisting the DHMIS crew in the making of the series.
The release date of the teased series is still unknown. Some people erroneously predicted that it would be released on 19 June 2019 as well as on 19 June 2020.
Plot and characters
The plot seems to involve the mayor of "A Place Called Clayhill" going missing. In the thumbnail, some new characters are shown, including new "teacher" characters in the trailer.
Since Super Deluxe is a company known for making videos related to American president Donald J. Trump, namely making fun of him and his right leanings, it is also speculated that it will be a commentary on the current political situation in the US.
More about wakey wakey coming soon, until then we will try to learn more about wakey wakey. Please let us know if you find any more info about the up coming show. =] Thank You